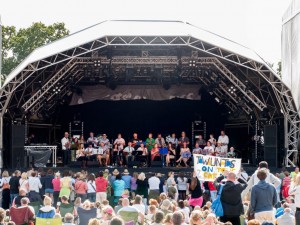 It's Tunbridge Wells Ukulele Night Thing time again on the 13th November, at The George, on Mount Ephraim, Tunbridge Wells.
Bring a uke and join us, or simply sample some of the excellent beers, whilst watching us in action. It's FREE!!!!
…No ukulele experience required! No need to be shy, we were all beginners not so long ago. We'll make you feel very welcome.
Songs? You can download the songs we play from http://twukulele.com/twunt-songs/ Make sure you download and charge up the night before, so you're ready to go, as the WiFi can get rather congested.
On Facebook? Here's a link to the event